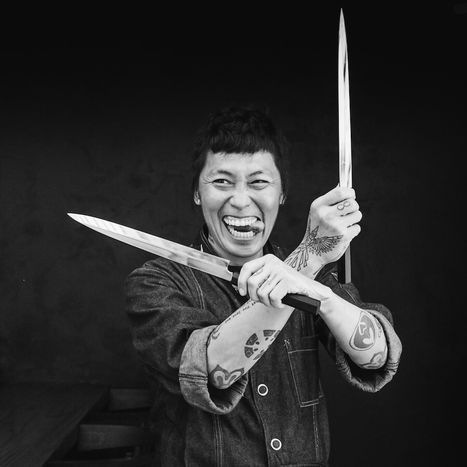 Yoshi Okai
Executive Chef, Otoko
FOOD PATRONUS | Uni and oyster!!
STREET CRED | Grew up in Kyoto, Japan. Studied landscape architecture before becoming a chef. Head chef at Uchi + Uchiko for six years, before joining team New Waterloo at Otoko in August 2015. Named one of Food & Wine's Best New Chefs in 2017. Perfectly strikes the balance between punk rock singer and culinary badass.
HOSPITALITY PHILOSOPHY | When the team is happy, our guests are happy.
FAVE PART OF NW | Our bosses aka partners are so nice + friendly
SUPER POWERS | Making people happy