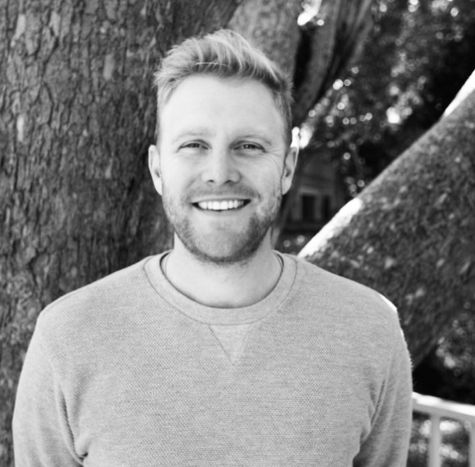 Nick Pateman
Golf Operations Manager, Butler Pitch & Putt
FOOD PATRONUS | Gin & Tonic—established in London and can solve most problems.
BACKSTORY | I was born + raised in North London, UK. I met my wife Claire, an Austinite, in a pub in South London and felt confident (...tipsy); we have a little boy named Marek. I'm a big Tottenham Hotspur fan—which explains why I look older than I should....
THEN |My work life started at 15 when I asked my dad for a guitar. He lined me up with a building contractor and I got WORKED for a whole summer. I bought that guitar and learned what hard work was all about; decided I should work a little harder at golf too.
I've waited tables, made cocktails, flipped houses, pulled pints, landscape gardened, sold software and golf trips, but people and the game of golf have always been closest to my heart.
I played college golf in South Florida, but had too much fun and returned to the UK to pursue a playing career. After 3 years on the European mini-tours, I went back to school and graduated as a British PGA pro through the University of Birmingham, UK.
NOW | I joined New Waterloo in March of 2021 to help manage Butler Pitch & Putt. Golf has been my life since my early teens and after many years in different corners of the industry, returning back to "front of house" operations is where I feel I belong.
FAVE THING ABOUT NEW WATERLOO | The team vibe: cool, caring + cultivating.
HOSPITALITY PHILOSOPHY | Be present and give your best.
SUPERPOWERS | Ability to never tan, no matter how much I'm outdoors.