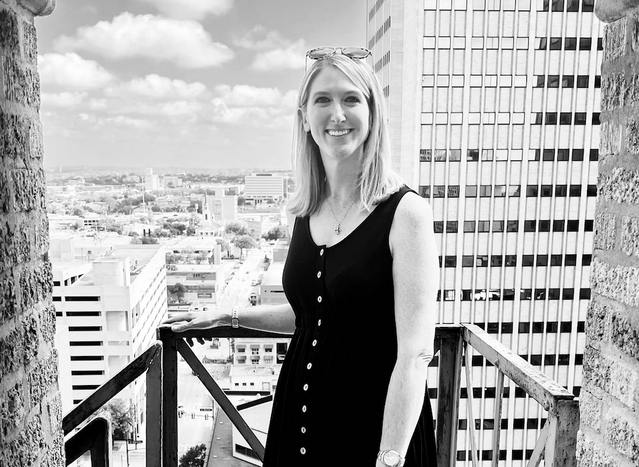 Mindi Marshall
Area Managing Director, Texas
FOOD PATRONUS | A warm bowl of gumbo with a cool scoop of potato salad (trust me!) - a little weird to some, but makes you feel good!
EARLY DAYS | I was raised in Lockport, LA, a small town about 40 minutes outside of New Orleans. Growing up in Southern Louisiana, hospitality was in my blood. I was surrounded by people who worked hard but played harder. Neighbors take care of neighbors and everyone is always welcome at your table.
EDUCATION | I received a Political Science degree at Louisiana Tech University and planned to go to law school after graduation. In the last quarter of my senior year, I changed course and broke the news to my parents that I was going to culinary school instead. I received an associate's degree from Scottsdale Culinary Institute and dove head-first into hospitality from there.
BACKGROUND CHECK | I started my career as a Food & Beverage Director at a private golf club in North Louisiana. In 2006, I moved to Austin for my first hotel job as an Assistant Banquet Manager and fell in love with hotels. I worked my way up and around that property and was promoted to an Assistant General Manager role in Cincinnati. I got back to Austin as soon as I could and spent some time as a task force GM around the midwest before opening my first hotel in Round Rock. After a couple of years, I joined White Lodging and worked as the AGM, then the GM of the Aloft + Element Austin Downtown.
In 2021, I joined New Waterloo as General Manager at the South Congress Hotel. I met the team and toured the property and knew this was where I should be!
WHY I LOVE NW | The culture and the people. At all levels, team members are welcomed and heard and there is true collaboration around how we get better every day.
HOSPITALITY PHILOSOPHY | It's not about creating perfect experiences, it's about creating honest connections.
SUPER POWER | Bottomless pit of optimism - It's gonna work out, I promise!