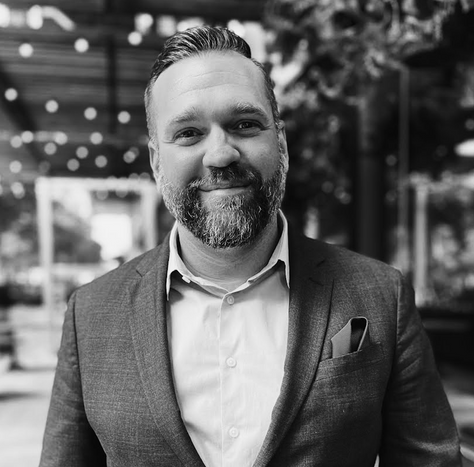 Mike Bolick
General Manager, Albert Hotel
FOOD PATRONUS | Food: Sushi, you just lay on a blanket of rice all day. Bev: Coffee, it's ritualistic, comforting, and kicks your ass into gear.
EARLY DAYS | I've lived all over...born in Arizona, lived in California, Hawaii, Costa Rica, and Texas. My siblings and I grew up in hospitality as my mom worked for the Ritz Carlton as a Controller for many years. It is how I first fell in love with hospitality.
EDUCATION | While I enjoyed all of my schooling, the most impactful things I have learned have been on the job. Creating genuine relationships with people from all walks of life and the benefit it has had for me personally and professionally is truly what I enjoy most.
BACKGROUND CHECK | I've had the privilege of having some pretty cool jobs over the years...door-to-door sales, bank teller, swim instructor, camp counselor, and hotelier...all of these had one thing in common-I got to interact with and serve people. This common denominator is what ultimately lead me to a permanent career in hospitality.
In the Fall of 2022, I started with New Waterloo. I have the privilege of bringing the New Waterloo ethos to the small town of Fredericksburg and open the Albert Hotel in 2023. We will transform the hospitality industry in the hill country and earn the trust and respect of an amazing town rooted in so much history.
WHY I LOVE NW | The intentionality in everything we do. The projects we take on, how we operate, and how we lead- it is all done with intentionality and community in mind.
HOSPITALITY PHILOSOPHY | Simple...treat people as you like to be treated. It will get you a long way.
SUPER POWER | Building genuine/valuable relationships, compassion, communication, and inspiration.