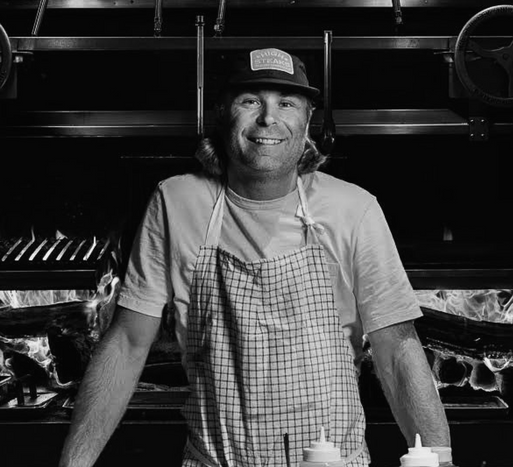 Michael Fojtasek
Executive Chef, Butler Pitch & Putt, Maie Day + Albert Hotel
FOOD PATRONUS | Prime Rib
EARLY DAYS | Spent in Dallas, Texas - the first meal I can remember cooking on my own was fried chicken - I fell in love with hospitality at Benny's Bagels on Greenville Avenue in Dallas while working there in high school.
EDUCATION | Southern Methodist University -> University of Colorado -> Culinary Institute of America (Napa Valley); Cooked the whole way.
BACKGROUND CHECK | I fell into hospitality because I was always hosting dinner parties for friends and LOVED The Food Network. My first experience in a real restaurant was at FINO in Austin, Texas. It only took 2 hours for me to start begging them to let me work all the time.
As a fifteen-year regular at Butler Pitch & Putt, I like to say, "if you hang around a place long enough, you might get a job." Our first project together was Butler in May of 2021. I create food and help run hospitality teams. Working with all of the great people around me is my favorite part of the day-to-day.
WHY I LOVE NW | New Waterloo is a thoughtful and progressive hospitality operator. The values held by leadership are congruent with those of my company, MaieB Hospitality.
HOSPITALITY PHILOSOPHY | Every day is a winding road.
SUPER POWER | Per my partner: convincing our children that Phish is the best band ever.