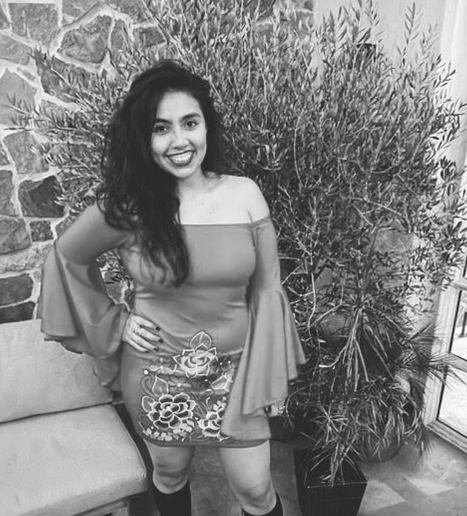 Maria Vivas
Director of Digital Marketing
FOOD PATRONUS | It's ice cream for me. Super sweet, and can turn any rough day around.
EARLY DAYS | Born in Quito, Ecuador, and raised in the suburbs of Boston. Fried plantains and yucca were my comfort foods growing up. My first job in hospitality was working at one of the most notable pastry shops in the North End: Modern Pastry. Do yourself a favor and try their cannoli the next time you're in town.
In high school, I knew I wanted to work in marketing after I interned at a performing arts venue in Boston. I saw how marketing can support businesses in having a positive impact on the community.
EDUCATION | I studied marketing and communications at Emerson College. In 2013, I first visited Austin on my spring break. I fell in love with the live music scene, good energy, and breakfast tacos. Since then, Austin has had a very special place in my heart.
I had the chance to study abroad at Berklee College of Music. I studied music business, took private voice lessons, traveled around Spain, and ate a lot of tapas. My study abroad experience was fueled by café con leche and tortillas.
BACKGROUND CHECK | I worked at Berklee College of Music for six years, starting as a Marketing Assistant and leaving as a Marketing Manager. In 2020, I started doing freelance marketing consulting for independent musicians with a few of the artists I met while at Berklee.
In 2021, I finally moved to Austin and joined an ad tech software company. I supported Disney+ and Diageo with paid social acquisition as a consultant. I'm so excited to bring my digital marketing chops to the New Waterloo team.