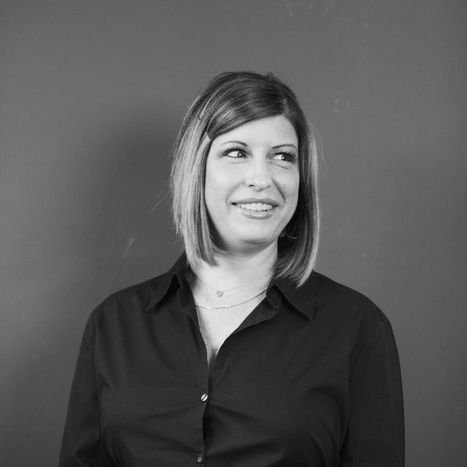 Jennifer Spradling
Director of Revenue Management
FOOD PATRONUS | Jalapeño chips—I cannot resist them or stop once I start.
EARLY DAYS | Born and raised in Austin, Texas, and attended Westlake High School. I played competitive fast-pitch softball until I graduated.
I've been pursuing a career in hotels since career day in my senior year of high school. I also have an uncle who is in the business who used to tell me the most amazing stories, which also encouraged my interest in the industry. I worked at the Driskill the summer before starting college which totally validated my decision to pursue a career in hotels.
EDUCATION | Attended Texas Tech University in Lubbock because of their Hospitality Management degree plan, plus it was 6 hours away from home and provided a very traditional college experience. My favorite class was Hospitality Ethics because our professor based all of his lectures and tests on famous actors.
BACKGROUND CHECK | I was recruited by Hyatt Hotels out of College and began a six-month Management Trainee Course with a focus in Operations and Food & Beverage, and was fortunate to spend weeks in all departments of the 1,128-room hotel. We once did a plate up for a 1,200-person dinner, and a baggage hold for Mary Kay that took up an entire ballroom—that was a lot of leopard print luggage. The program was dissolved shortly after 9/11, and I was fortunate to return to Austin shortly after and resume my hotel career.
I spent 17 years of my career with the Radisson in Austin, and was fortunate to be part of the transition team when it was purchased, remodeled and re-branded as The LINE Austin. During my tenure, I mostly focused on reservations and revenue, but also spent time as a Sales Manager and later interim Director of Sales and Marketing.
I started with New Waterloo in late 2019, and as the Director of Revenue for hotels I am responsible for managing all top line guest room revenue decisions, distribution and revenue generation strategies to achieve and exceed our annual budget.
THE NOW | My career shift to hospitality development was driven by a move to join current partner, Bart Knaggs, and execute the redevelopment of what is now Hotel Ella, along with the ground-up development of the South Congress Hotel. A subsequent merger with current partner, Delfo Trombetta, brought us additional management expertise and food and beverage experience and launched New Waterloo down the path we are on today.
HOSPITALITY PHILOSOPHY | Every guest counts. To be successful, you can never get into a "rinse and repeat" mindset; every guest touch is so important to generate a repeat guest and a positive word-of-mouth recommendation to others in their circle of influence.
FAVE THING ABOUT NW | Openness to continue to learn and grow and morph as needed. Work/Life Balance and appreciation for their employees.
SUPER POWERS | Spreadsheets, to-do lists, and organizing stuff—I love the sense of completion on projects. No kids or pets, but I'm good at taking care of plants.