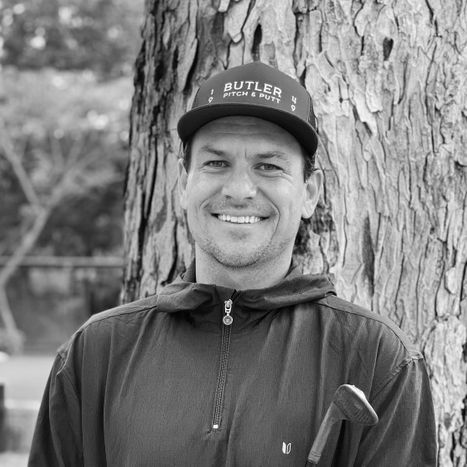 Collin Sculley
General Manager, Butler Pitch & Putt
FOOD PATRONUS | Pizza: You can dress it up or down, and it always delivers (except DiGiorno, of course).
ROOTS | Born in Kalamazoo, raised in Phoenix, undergrad in San Luis Obispo, and a Texas resident ever since. Played soccer from age 5 through my Division 1 collegiate career, while golf remained a steady outlet for individual competition and an opportunity to connect with new people in my community.
EDUCATION | "Learn By Doing." Cal Poly's core philosophy shaped my approach to continue learning through first-hand experiences. Knowledge gaps are opportunities to jump in feet first and absorb as much as you can.
SKILLS | "A jack of all trades is a master of none, but oftentimes better than a master of one." My experiences include house painting, line cook, estate jewelry, brewery startup, municipal golf and footgolf— and more hospitality-specific, golf, sales + event management with Hyatt & Sydell Group.
A longtime customer of New Waterloo properties and Butler Pitch & Putt, I'm fortunate to now have the opportunity to contribute to the growth and future of both. BPP has always been the first place I take friends who are visiting Austin.
FAVE THING ABOUT NEW WATERLOO | Genuine family vibes, felt as a customer and now as a team member!
HOSPITALITY PHILOSOPHY | Every guest has their own unique definition of a positive experience. Uncover what that is with empathy and execute.
SUPERPOWERS | Unwavering optimism and petting dogs—no matter the setting I'll find the pups, if they don't find me first.