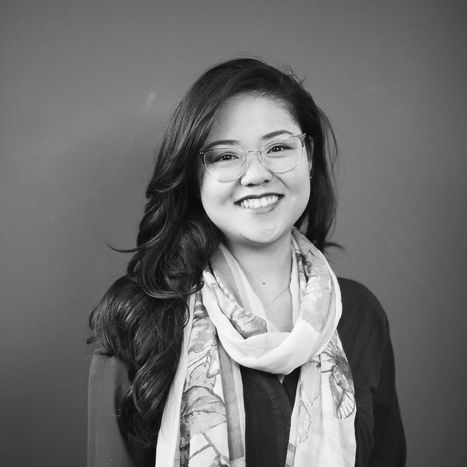 Charity Sadoy
Operating Partner, Il Brutto
FOOD PATRONUS | Spam Musubi—a Hawaiian twist on the Japanese classic omusubi. Yes, I like spam and you would too if you had it the way I make it!
EDUCATION | Decided around age 7, after seeing "Three Dads and a Baby," that I wanted to be an architect like Tom Selleck, because he was an adult that go to play with Legos. Saw this decision through to pursue an architecture program at Notre Dame and a year-long study abroad program based in Italy, where I fell deeply in love with espresso, pasta, Italian wine, the two-hour lunch and four-hour dinner experience.
Learned how to operate artistically and methodically under minimal sleep in high-pressure situations. Graduated successfully and moved to Boston to practice mixed development architecture where I spent 3 years exclusively in front of a computer while raising a Havanese dog from infancy.
BACKGROUND CHECK | Came to Austin when the recession finally got to me in 2009, in search of warmer weather and community. Fell back into restaurants and bars to supplement a day job in lighting design. Landed at Sway as a server, where I truly fell in love with hospitality, wine, and sake. Found my inner nerd resurface when studying wine and was able to test for the WSET II + III with the support of Sway and New Waterloo.
Hospitality and camaraderie outshined my obligation to get back into the design field. I moved from server to shift lead before taking the leap into management as a service manager at La Condesa in 2014. Worked on the opening team at South Congress Hotel as AGM of Café No Sé, where I spent 2 years.
Stars aligned when I was able to return to my love of Italian culture at Il Brutto and La Matta. Bonuses: I get to curate an exclusively Italian wine list, an exciting amari + vermouth program, I eat the best-cured meats and cheeses on a daily basis, and Chef Erind is the yin to my yang.
HOSPITALITY PHILOSOPHY | Taking care of people with grace and warmth. Lots of details and decisions go into the shaping of an experience, but you need the human components of grace and warmth in order to make it truly special.
FAVE THING ABOUT NW | The people, the passion, the creativity. So much heart and energy goes on behind the scenes, it makes coming to work exciting. To be able to contribute to memorable experiences, support good people, and build meaningful relationships—what's not to love?
SUPER POWERS | Impressive track record for identifying and developing positive people. Finding you the glass of wine or amaro that you didn't know completed your life. Does not need to drink water to survive.