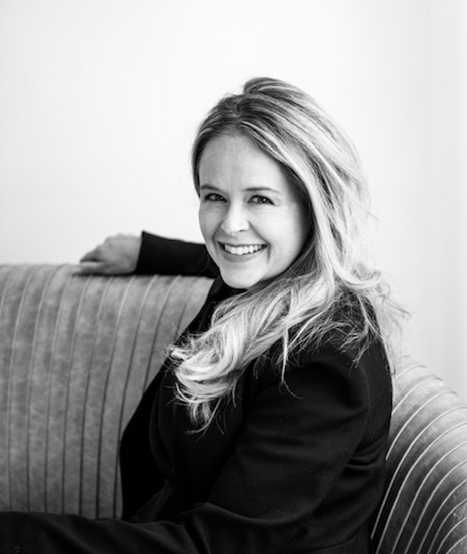 Amity Flanders
Global Sales Director
FOOD PATRONUS | I will never turn down a glass of champagne but love a good cheeseburger!
EARLY DAYS | As a proud Colorado native, I have had the privilege of calling various parts of this beautiful state my home. I found a love for hospitality when I managed a spa during college. It provided me with an incredible insight into the power of enriching experiences and how they can positively impact someone's day.
EDUCATION | I studied Psychology at Colorado State University in beautiful Fort Collins, CO. Though I gained valuable experience, being able to work alongside some incredible leaders who have become mentors to me has really helped shaped my expertise in the hospitality world.
BACKGROUND CHECK | I am someone who has always been drawn to the power of brands and places that have earned the unwavering support of people. My journey began in the realm of customer service, where I had the privilege of working with high-end retailers. During those early career years, I quickly recognized the value of providing exceptional experiences and building meaningful connections with customers. From the moment I set foot into my first hotel, I knew I had found my calling. As creatures who love to eat, drink, and explore the world, I revel in playing a role in this journey. Whether it's curating a personalized stay for a weary traveler, recommending the perfect culinary delight, or ensuring that every detail is attended to, I believe that every touchpoint in hospitality contributes to a memorable experience.
After months of conversation with NW I was finally able to get my foot in the door as Taskforce sales support for El Capitan and Revival. During this time I kept meeting more amazing people on the NW team, and at the properties, that I knew this is where I needed to be. Becoming the Global Sales Director for NW is so exciting as they are growing, I will be able to provide dedicated support to all the hotels to help drive more business into these great spaces.
WHY I LOVE NW | I have gotten to meet and work with the most amazing people at NW. You want to enjoy what you do and who you do it with every day, and that definitely is happening at NW.
HOSPITALITY PHILOSOPHY | Creating memorable moments, one connection at a time
SUPER POWER | I have 3 kids so I am an amazing multitasker and have eyes in the back of my head! I can also make a mean charcuterie board with just about anything you have in your fridge!