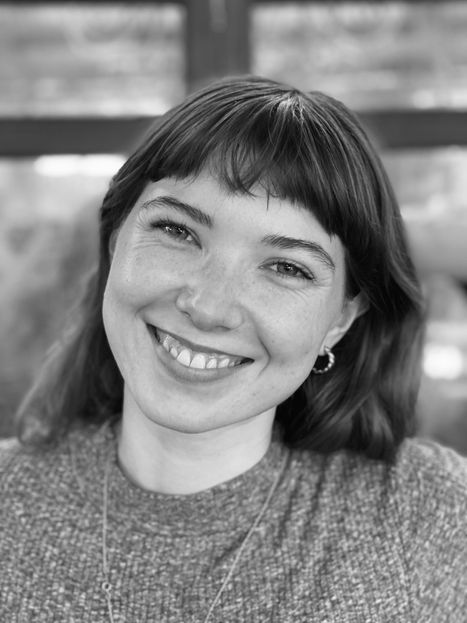 Sophia Stout
General Manager, Mañana Downtown
FOOD PATRONUS | Dark chocolate, duh.
ROOTS | Born and raised right here in Austin, Texas. My brother and I wandered Waller Creek most of our youth, played music with our dad, and sang and sewed with mom. When I first moved out of my parent's house I loved hosting friends at my apartment, that's when I knew I was meant for hospitality.
I went from a strict math and science academy in middle school, Ann Richards School for Young Women Leaders, to a Fine Arts Academy, McCallum High School. I graduated early from McCallum and have been finding myself ever since, taking ACC classes in every discipline. I love working with others and moving around, I cannot sit still! Sustainability and communications are my main focuses in school right now, but I am slowly working on becoming fluent in Spanish. Although, I will always daydream about becoming a lounge singer, whatever that means these days.
STATS | I don't like bouncing around jobs, so when I get a job I plan on being there for a while. I've worked in restaurants since I was 16. I started at Coco's Cafe and loved talking to people and making bubble tea. I learned a lot about responsibility and caring about other people's time and energy while I was there and am very grateful for them.
I worked at Tacodeli after high school up until I interviewed for the job at Mañana. I loved it. I met great people and had experience with hardcore bosses who really shaped me up. I was a part of the catering and training teams and went on to help open up the first Tacodeli in Houston. I even met my husband there!
I began my journey at New Waterloo in June of 2017 as a cashier at Mañana Coffee & Bakeshop. I immediately loved it. The people, the aesthetic — the vibe. I became a service supervisor a year later and manager a few months after that. I had this big, welling feeling that I wanted to make this place even greater. I had never had that feeling before until Mañana.
FAVE THING ABOUT NEW WATERLOO | THE PEOPLE!
HOSPITALITY PHILOSOPHY | Warmth and empathy are all you need. Welcome to my favorite place. I care about YOU.
SUPERPOWERS | Endless love and pull-ups.