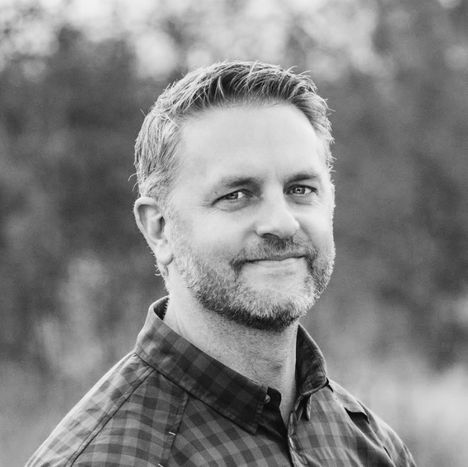 Patrick Jeffers
Chief Development Officer + Partner
FOOD PATRONUS | Fresh baked bread (and butter...)
ORIGIN STORY | Born in Fort Campbell, KY (on the Army Base) and raised in Fort Worth, TX. I fell in love with hospitality the first time I was finally deemed old enough to go with the adults to some of the iconic spots in New Orleans on our family trips there. The theater and ambiance of places like Commander's Palace and Pascal's Manale were mesmerizing to me then and remain so today.
EDUCATION | I view education as a collection of experiences, and I am lucky that my collection has been pulled from some amazing stops along the way. From the many wonderful years spent in Charlottesville, VA (for both undergrad and graduate school at UVA), to a seven-year whirlwind career in the NFL where the literal School of Hard Knocks provided me with both amazing highs (finding the girl of my dreams, winning a Super Bowl, and fulfilling lifetime dreams/goals) and soul-searching lows (11 surgeries and the realization that my body was falling apart at the age of 28). But of all the experiences that have been a part of my education, none have shaped or taught me more than being a parent. Nothing keeps you grounded more, or gives you a better perspective on life's ups and downs. It is simply the best!
THE STATS | My post-NFL career began in Austin, TX at the Trammell Crow Company, where I cut my teeth in traditional commercial real estate development. How can my favorite job not be playing in the NFL (more specifically, playing for my favorite childhood team - the Dallas Cowboys)?
THE NOW | My career shift to hospitality development was driven by a move to join current partner, Bart Knaggs, and execute the redevelopment of what is now Hotel Ella, along with the ground-up development of the South Congress Hotel. A subsequent merger with current partner, Delfo Trombetta, brought us additional management expertise and food and beverage experience and launched New Waterloo down the path we are on today.
HOSPITALITY PHILOSOPHY | Treat it like you own it!
FAVE THING ABOUT NW | Working with young and talented people who are driven to "make it better".
SUPER POWERS | (He said invulnerability. We say EVERYTHING) Patrick Jeffers is a GD National Treasure.