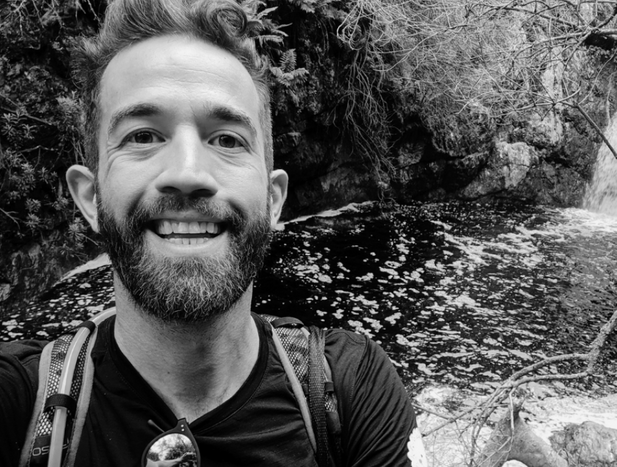 John Thompson
Director of Restaurant Operations
FOOD PATRONUS | Hangover noodles. It's basically aglio olio made by someone who loves you when you can't make it for yourself.
EARLY DAYS | I grew like corn in the fields of Midlothian, TX until 3rd grade when my mom took a stress-free vacation to Las Vegas, giving my older sisters and I our first taste of freedom. I loved it because I had just won a new TV for placing second in the Texas State Spelling Bee. I had lost to Lauren Barry on the word "restaurant" but what did it matter now that I had the VHS of "The Karate Kid" and rights to the TV that I had won by losing?
While in Vegas, my mom hit a royal flush at the Tropicana. The family hit the road 48 hours later taking whatever clothes fit in our bags, and the TV. Mom never hit another royal but I can definitely spell "restaurant" now.
EDUCATION | Attended college in Utah and realized what I really wanted to learn about was people - how they live and love in different places. So I moved a lot and used the hospitality industry as my mode of transportation. I lived in Zion National Park, Salt Lake City, Honolulu, Chattanooga, Lookout Mountain, and finally landed in Austin, Texas, and have been here for the last 16 years (minus a two-year stint where I quit my job and traveled the world). My education was, and still is, learning from the humbling truth of the different types of people walking this planet together, the challenges and opportunities that creates, and the steps that must be taken to make it all mean something.
BACKGROUND CHECK | I've spent 26 years in this industry learning the multiple languages of hospitality and how far it reaches. What really impacted where I am today was taking the amazing opportunity to travel the world for those two years. This was such an important part of my growth and understanding of people and our differences set against the backdrop of this insanely beautiful world. I saw hospitality exist across cultures and crush language barriers with ease. When looking for business advice, "follow your heart" has never been at the top of the list, but it's all I've ever done and it's taken me to all the right places, including New Waterloo.
WHY I LOVE NW | Every time I've seen this company come up against a problem that can be solved the right way or the easy way, New Waterloo has taken their time to do it the right way. I get to work for a company whose mission aligns with my philosophies and purpose and allows me to use everything I've collected & experienced in a way that proves following your heart can be a viable business move.
HOSPITALITY PHILOSOPHY | I have to steal from Justine Vogt for this one–" Hospitality is making your guests feel at home, even if you wish they were." It's cheeky but I'm into it.
SUPER POWER | Hugs