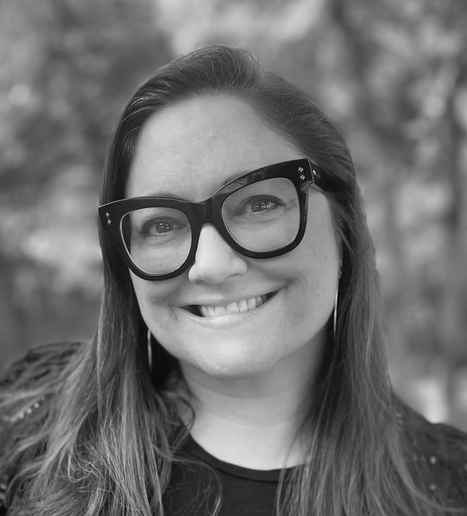 Heather Seiter
Director of People
FOOD PATRONUS | Some kind of a comfort food—whether it's someone's favorite ice cream, pasta, or tacos, I would be the thing that brings comfort to someone at a time when they need it. For me, it's a gourmet cheeseburger or chicken enchiladas.
EARLY DAYS | I was born in Portsmouth, Virginia in a naval hospital, but never lived there. I was raised in Grand Rapids, Michigan, but high-tailed it to Austin's warmer climate as soon as I could when I was 21. I fell in love with hospitality when I was 16. I worked at a burger joint for the summer between my sophomore and junior year of high school. I really loved getting to know the customers, so I continued on the restaurant + bar path for 11 years. I landed my first hotel job when I moved to Austin in 1996 as a server in the hotel restaurant at The Sheraton. It was there that I fell in love with hotels. The thing I love most about hospitality is having the ability to create an experience for people, whether it's a hotel guest or a hotel employee. We have the ability to curate a person's experience. I think that's pretty special. When I became pregnant with my daughter I decided a job with more regular hours would be better suited for family life. That's when I started a career in HR at Bunkhouse 15 years ago. I have a genuine love of people and I get to use that every day in my job. I'm a lucky gal. Other than HR, my favorite job was being a Barista. I love coffee and how simple it is to make someone's day with just a cup of coffee.
EDUCATION | I have a bachelor's degree in Psychology with a minor in Sociology from Texas State University. I also have a PHR and a SHRM-CP (both are HR certifications). I found the study of human behavior fascinating, which is how I ended up studying Psychology. I feel this bleeds over into HR. I also love learning employment law. It helps to understand how to properly manage the relationship between the employer and employee. HR is a balance between protecting the company from liability but also protecting our biggest asset — our people.
HOSPITALITY PHILOSOPHY | People just want to be heard. It doesn't take much to make someone feel special — just a few minutes of your time and sincere attention.
FAVE THING ABOUT NW | In Bart Knaggs' words, New Waterloo cares about the whole person, not just the work person.
SUPER POWERS | I have a super-hero sense of smell, which can be a blessing and a curse. It's a curse when I can smell someone smoking in the car in front of me, but a blessing when I can smell a gas leak.