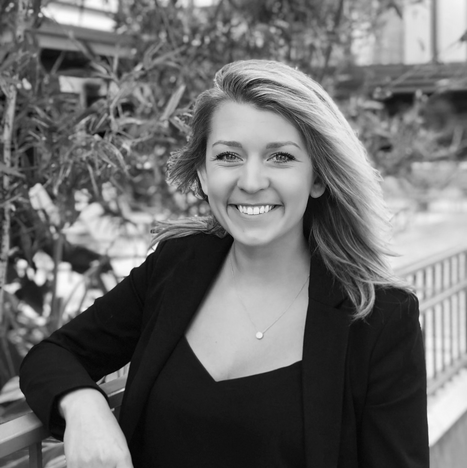 Erica Kilps
Director of Hotel Accounting
FOOD PATRONUS | Avocado — versatile, good at brunch, and goes well with everything.
EARLY DAYS | Born and raised in southern Wisconsin (Go Pack). Started my F+B journey serving alongside my sister at a small town cafe in my early teenage years. Switched to a different type of hospitality running a bike/skate/segway rental on the Milwaukee lakefront (big Butler vibes). The years I spent at the bike shop were when I really fell in love with hospitality: taking care of guests of all ages, from families to college kids and everyone in between, and having so much fun doing it. After closing time, I would head to my second job managing a tequila bar downtown.
EDUCATION | I started teaching myself the ins and outs of running small businesses early on and always seemed to lean hard towards the numbers side of things – to me, a spreadsheet on a Sunday is as good as a cold beer on a Friday. I graduated with my Finance degree from UW-Milwaukee before moving to Austin. I gained a lot of important information in the classroom, but always felt I learned better by throwing myself into the weeds.
BACKGROUND CHECK | I started off my Austin career slangin' drinks on a hotel rooftop before my Finance degree was quickly uncovered and I suddenly had a desk job in Accounting. I was lucky enough to land a spot on a few opening teams in the four years I worked for White Lodging Services, where I learned hotel accounting from the ground up.
Worked in open, pre-opening, and closed hotels during COVID-19 in quite literally every department of a hotel, and learned more than I ever would be able to under different circumstances. Because of this experience, I have a newfound respect for each and every individual contributing to the hospitality world.
Started with New Waterloo in January of 2021 as a Staff Accountant for El Rey Court and Butler Pitch & Putt—looking forward to the adventures with this team!
HOSPITALITY PHILOSOPHY | Hospitality can be a tough industry, but it's one of the most rewarding in my eyes. We get to create experiences for people they will remember forever. We literally get the opportunity to create memories. What is life without memories and experiences? And how lucky are we to help create them!
FAVE THING ABOUT NW | We really take the whole "all hands on deck" thing seriously— Everything is a team effort!
SUPER POWERS | I'll always find a way to take your money, with a smile on your face.