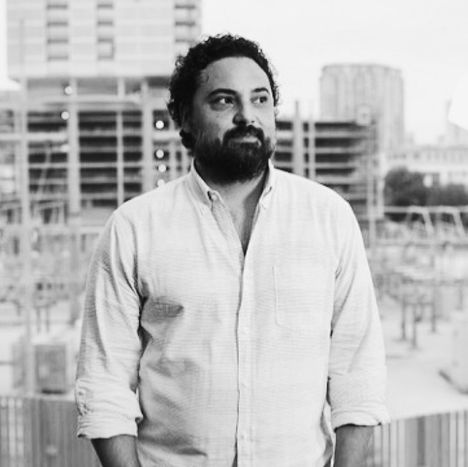 Delfo Trombetta
Chief Financial Officer + Partner
FOOD PATRONUS | Octopus. I like mine boiled, served cold with fresh Italian parsley, a good extra virgin olive oil, plenty of fresh garlic, and a touch of lemon. If I caught it myself, I like it even better.
EARLY YEARS | I was born and raised in Catania, on the east coast of Sicily, at the foot of Europe's tallest active volcano, Mt Etna. By the time I was an early teenager, I was fishing, freediving for sea urchin, helping my grandfather make wine, tomato passata, and learning about grafting, farming, and fruit trees on his quarter-acre farm outside our busy city. Food is community where I was raised. Epic weekend meals brought our families together, each and every week. I'm in love with breaking bread with others, which is why I decided to go into hospitality.
SMARTY PANTS | I wanted to be an international man of mystery, so I attended the School of Foreign Service at Georgetown University where I got a Bachelor of Science Degree. My major was Science, Technology, and International Affairs. One of my professors once got pulled out of class and flown to the Pentagon via helicopter, quickly. Two other professors of mine used to take rides in the little busses at Iranian nuclear facilities and we'd watch them on TV when they were gone. My freshman dorm room was 30 feet away from Bill Clinton's freshman dorm room. Nancy Pelosi gave my graduation speech.
REALLY RELEVANT EXPERIENCE | I delivered pizzas and waited tables in high school. In college, I waited tables, bartender, and even managed. I started interning at a record label and was label manager a year later. That was fun, as I got to travel the world with a grammy-award winning duo, meeting the world's biggest DJs. I drank a bottle of tequila with Paul Oakenfold once. I sat in Pete Tong's studio in Ibiza while he was on the air. Later, I moved to Florida to open two nightclubs. I was the Director of Operations and music booker. I once booked Tommy Lee to DJ. When he showed up, he looked like he needed a shower and a sandwich. In 2007 I joined some friends to embark on our own adventure. We opened two restaurants and an event space. The rest is NW history.
HOSPITALITY PHILOSOPHY | Be genuine. Have fun. Be nice. Create an experience you'd like to have, and like-minded people will appreciate it.
SUPER POWERS | I'm really good at card tricks and at fixing things.