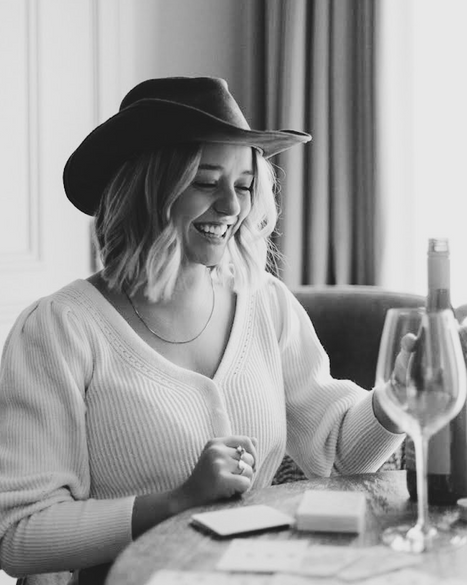 Tessa Wojkovich
Creative Manager
FOOD PATRONUS | Popcorn
EARLY DAYS | I was raised in Merrillville, IN, spending every day that I could on the beaches of Lake Michigan. My friends and I used to drive up to Chicago on school nights and sneak into certain hotel pools for a quick dip! Shh. Don't tell momma Wojkovich.
EDUCATION | Graduated with my BFA from Purdue University. Otherwise, I have learned everything from my dad, who is the lead graphic designer at Metra Trains in Chicago, and my design hero!
BACKGROUND CHECK | Always the entrepreneur, at the ripe age of 10 I sold keds to my friends and family that I hand-painted. In 2015 and for four years after that, I worked as a waitress/bar manager at a country club where I learned the value of service. In 2021 I started at New Waterloo where I now design t-shirts, hats, etc. to be sold at some of the best restaurants + bars in the city. Would you call that a full-circle career? Because I would.
I landed in Austin in the summer of 2021. Every day I work alongside the marketing team to implement design systems meant to excite, clarify and inspire smiles! My dream job.
WHY I LOVE NW | When I got hired I was a vegetarian. Now I'm not. These people know good food and how to literally throw parties around it.
HOSPITALITY PHILOSOPHY | In terms of Bloody Marys; the more pickles the better.
SUPER POWER | Eating copious amounts of said popcorn in record time