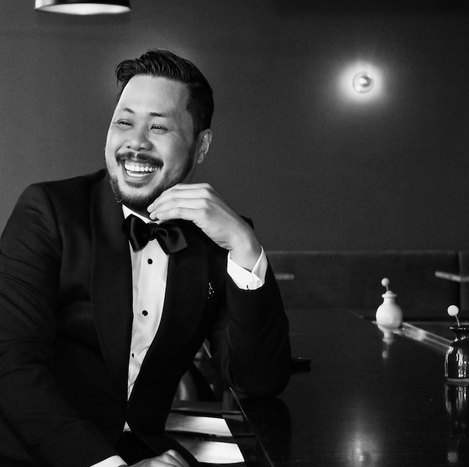 Steven Lai
General Manager, IL Brutto
FOOD PATRONUS | Banh Mi: it is a great representation of how two cultures can combine to make one perfect dish. A life-changing banh mi is balanced: crispy and soft, salty and sour, savory and sweet, fresh and aromatic.
EARLY DAYS | I am a first-generation Vietnamese American, born and raised in Texas (Fort Worth). My love for food started while watching my grandmother and mom work their magic in the kitchen and the pure joy others experienced through their cooking. From that point on, I knew that my life would always revolve around food, family, and hospitality.
EDUCATION | I went to Baylor University in Waco, TX for pre-med but after shadowing some doctors, I realized that medicine was my parent's dream and not mine. I ended up switching over to a fine arts degree in studio art with a focus on sculpture. While I was in school, I worked full-time as a server and bartender at numerous restaurants around town.
BACKGROUND CHECK | My first job in hospitality was bussing tables at a local Chinese restaurant, where I learned the value of real hard work. I worked in countless restaurants in every role possible from BOH to FOH to management, and everything in between. No matter what role I have taken, my main goal has always been to create community first. Hospitality starts by taking care of your team and from there it will translate to your guests. I started my career with New Waterloo in the Spring of 2018 as the AGM of Il Brutto. I was furloughed during the pandemic so I joined the MMLH team as the GM of Elizabeth Street Cafe. After 2 years away, Chef Erind and Charity offered me an opportunity to come back home to my Italian family, which I happily accepted.
WHY I LOVE NW | The PEOPLE, I am humbled to be able to work alongside and learn from such talented and caring hospitality professionals!
HOSPITALITY PHILOSOPHY | Show your team what true hospitality is by listening, empowering, and valuing them as individuals. Creating a hospitality-centric culture from within will help your team do the same for your guests.
"Hospitality is not rocket science, it requires caring a little bit more and trying a little bit harder."
SUPER POWER | Dad jokes, family meals, and being able to spot a half-full glass of water from across the room.