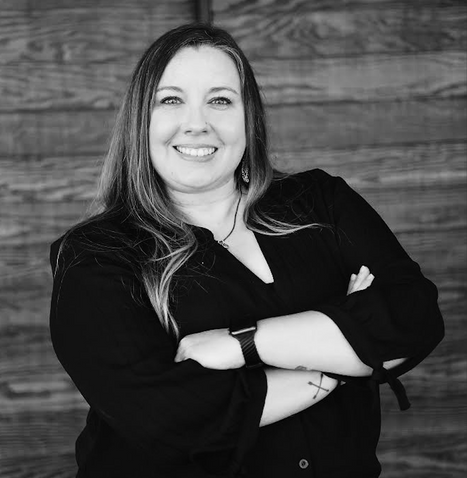 Sarah Thornton
General Manager, La Condesa
FOOD PATRONUS | A potato
EARLY DAYS | A West Texas girl, born and raised in Odessa where oil and high school football rule the area. My parents went to rival high schools - my mom attended Permian High School (Mojo) and my dad attended Odessa High School (go Big Red!) - so they have what folks in Odessa refer to as a "mixed marriage." My first job was at Red Lobster and that is where I discovered my love for cheddar bay biscuits and taking care of others.
EDUCATION | Stayed in West Texas for my education, getting my Bachelor's degree in communications from McMurry University in Abilene. I went straight to graduate school at Texas Tech (Guns Up!) and completed my Master's degree in mass communications with a focus on sports marketing.
BACKGROUND CHECK | After grad school, I made my way to Austin as quickly as I could and began to immerse myself in Central Texas life. I'd served and bartended at Chili's all throughout college so it made sense to work in restaurants while I looked for a "big girl job." I soon realized I had found my niche and, after an attempt at a 9 to 5 office job, I jumped in head first and decided to forge my career in hospitality. Over the span of my 20+ year career, I've worked in many different aspects of service - QSR, casual full service, fine dining, and even country clubs - so I've got some stories to tell! I have also been privileged enough to work for some of Austin's homegrown success stories like Torchy's, Austin Eastciders, Uchi, and Via 313.
I am especially about training and developing people and have worn a lot of hats in different training departments across the industry. I worked for Torchy's in the early days of the company and helped open 25 new locations in three different states which was so fun! I love watching people grow both professionally and personally and think it's so important to be as hospitable to coworkers as we are to our guests - kindness matters!
I started with New Waterloo in September of 2022 as the General Manager of La Condesa. I'm lucky enough to work with Chef Rick, who I can only assume came with the building ;), and an amazing team of dedicated chefs and service professionals to deliver some bomb food and drinks in a fabulous space. Who could ask for more?
WHY I LOVE NW | The people!
HOSPITALITY PHILOSOPHY | Great hospitality isn't just about amazing food or fantastic service - it's about how all the elements of a property combine to provide a memorable experience that not only exceeds guests' expectations but also exceeds expectations they didn't know they had.
SUPER POWER | Napping