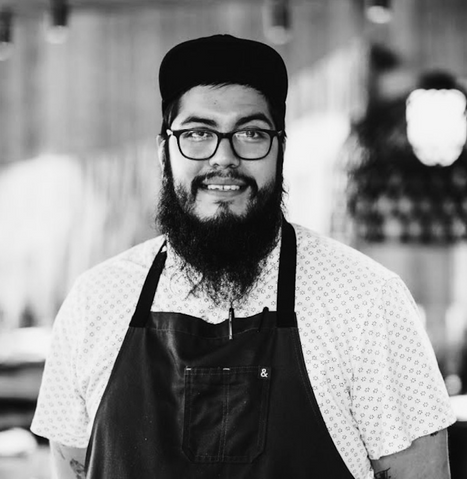 Randy Magallanez
Executive Chef, Sway
FOOD PATRONUS | Something that tastes better than it looks
EARLY DAYS | Grew up a border kid in both Southern Cali and West Texas, so sweet + spice were the staple flavors growing up. I first fell in love with hospitality during my first pizza job as a teen- the attitude, tattoos, and chaos had me hooked immediately! Never looked back and worked my way through every type of establishment you could think of along the way!
EDUCATION | Like 2 Chainz said, "School of hard knocks, I took night classes!"
BACKGROUND CHECK | First legit scratch kitchen was a busy brunch spot in the heart of downtown El Paso, it had a good reputation of hardass cooks so to be able to hang with them was either sink or swim. My favorite jobs were all of them along the way, I managed to learn a few valuable lessons from each and every one!
December 2018, on the first day of the soft opening at Sway, I got thrown on wok and have been having a blast here since!
WHY I LOVE NW | Having the opportunity to grow not only my career but also the great people around me
HOSPITALITY PHILOSOPHY | As far as managing goes it's the 3 F's: being firm, fair, and friendly
SUPER POWER | A strong nose for BS!