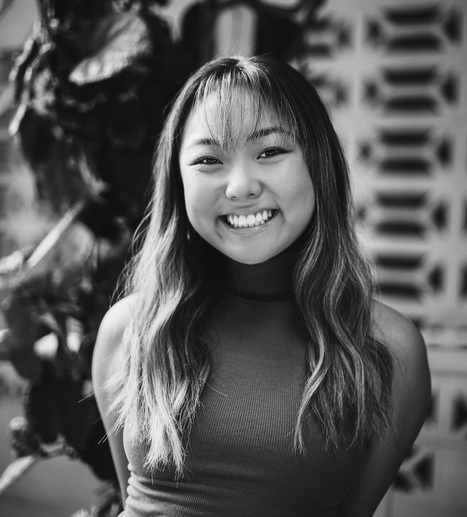 Kylie Shimada
Brand Manager
FOOD PATRONUS | A spam musubi. I'm small, a little out there but very empathetic, comforting, and good at listening. Simple, but can be dressed up a few different ways. Always there for you when you need them, like the musubis at an ABC Store in Hawaii.
EARLY DAYS | Born and raised in Sacramento, before moving to Hawaii in 2016.
EDUCATION | I got my business degree in Entrepreneurship at the University of Hawaii at Manoa, where I discovered my love for hospitality. After trying to start a number of small businesses separately I realized I could house all ideas under one roof and call it a hotel. I then realized I could work for an amazing company that is already doing this, which brings me to New Waterloo.
BACKGROUND CHECK | I grew up doing everything with my older sister who is my best friend in the world and someone I'd die on a hill for. I have a new favorite thing that I fixate on every month, and I blame it on being an Aries. Right now it's horses, bluegrass music, and learning how to make your own sourdough bread.
I began working at a boutique hotel in Waikiki where I handled events + marketing. The industry in Hawaii vs. Texas is very different but I'm happy I have experience in both!
My first role at New Waterloo was a part of our sales team in May 2022. In March 2023 I moved into marketing, where I became a Brand Manager. This means I manage all of our 'standalone' property's marketing, which ranges from promotional campaigns, content creation + strategy, PR opportunities, and more.
WHY I LOVE NW | Opportunity to grow!
HOSPITALITY PHILOSOPHY | We're not saving lives, but we can definitely make them better.
SUPER POWER | I think I'm a witch, but still gathering evidence.