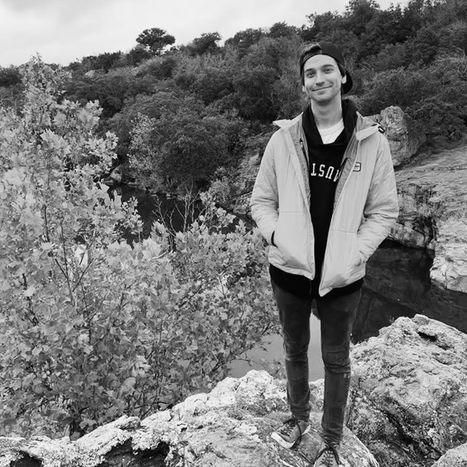 Dillon Magnuson
General Manager, Cabana
FOOD PATRONUS | Def a pickle
EARLY DAYS | I grew up in Newbury Park, CA. I spent a lot of time on two wheels, riding motorcycles + bmx bikes + racing downhill mountain bikes in my teens. I worked part-time at a bike shop after school and got a second job at the Four Seasons as a valet - Just to get some extra bike money to support the expensive hobbies. During my first few weeks, I got to see a ton of celebs and drive their cars, and I thought it was the coolest thing in the world.
EDUCATION | I went to Brooks Institute in Ojai, CA, and studied Digital Cinema, so I could work with the famous folks in Hollywood. It wasn't for me, but I still love the art and run a small aerial photography business on the side.
BACKGROUND CHECK | My favorite job will always be my time in Front Office at South Congress Hotel. Hands down, the coolest hotel in the city.
I started with New Waterloo in early 2019 at the South Congress Hotel and moved to Cabana in early 2023. I'm thrilled to now be a part of the Cabana team, where I can better blend my personal and professional interests.
WHY I LOVE NW | Our team
HOSPITALITY PHILOSOPHY | Explore more!
SUPER POWER | Flight