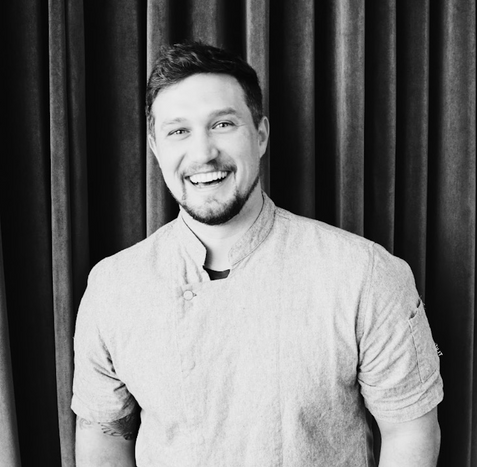 Daniel Gorman
Executive Chef, Waymore's Guest House & Casual Club
FOOD PATRONUS | A Dirty Martini
EARLY DAYS | North + South Carolina. I was into a little bit of everything when I was a kid. Outdoors, music, extreme sports and I loved to eat! Funny enough, I was even the Mascot in high school for a season. The ol' Black Bears. I have always had a love for dining out since I was a little kid and eating more than that. I realized I had a natural knack for taking care of people when I was getting close to college. I honestly dove into the deep end without any idea of what it would entail.
EDUCATION | I went to a community college in Asheville, NC. AB Tech Culinary program and they really set me up for success on so many levels. I am proud and lucky to have been able to call that my culinary education. Food science was by far my favorite class.
BACKGROUND CHECK | I started my career the week after graduating high school. Started in a kitchen and signed up for culinary school pretty much the same day and I have been cooking ever since. My favorite job was also the most amazing and interesting experience of my career as well. The Inn at Little Washington was a dream. I was blessed to have that time in my life.
I have been a part of 5 total openings in my career and pride myself on being strong in opening teams. I started in November of '22 at Waymore's as the Executive chef of the ever-growing and only Nashville property.
WHY I LOVE NW | I have an incredible support team and feel like I can have a voice, even when the waters get rough.
HOSPITALITY PHILOSOPHY | If we can take care of each other, and create memories for those we take care of, then we have already succeeded.
SUPER POWER | Teleportation