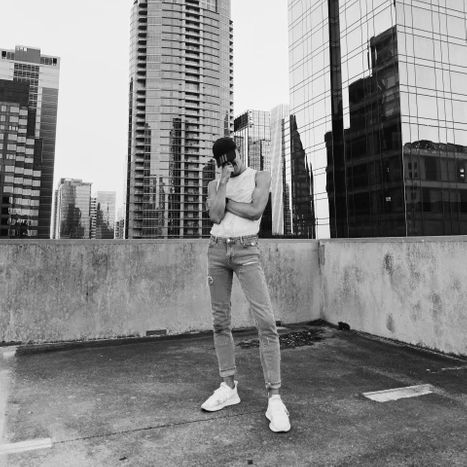 Collin Findlay
Brand Manager
FOOD PATRONUS | Goat cheese. Kinda weird but kinda unforgettable.
EARLY DAYS| Kinda Canadian, kinda Texan...culturally somewhere in the middle.
EDUCATION | Undergrad in Instrumental Music Education at the University of Oklahoma, followed by my master's in French Horn Performance at the Jacobs School of Music. One of my favorite things about my education (especially my master's) was rubbing elbows with famous and renowned classical horn players and orchestra conductors. In fact, during my very first lesson with my new conservatory teacher, I drank whiskey out of his Grammy.
BACKGROUND CHECK | My career began out of grad school hopping between orchestra contracts from Canada to Mexico to Portugal to France to Iceland to the USA. I had always done photography on the side, and when COVID forced everyone out of the music and performance world, I really leaned into my photography skillset which eventually brought me here to New Waterloo as a Brand Manager where I've been learning as much as I can!
I started at New Waterloo in March of 2022, right in the middle of SXSW. My job is to make the properties I represent look and feel beautiful, smooth, and personable in their own special ways.
HOSPITALITY PHILOSOPHY | We're all on the same team.
FAVE THING ABOUT NW | I love being surrounded by creative people who absolutely LOVE what they do.
SUPER POWER | I get up really early. Like way too early. I also run marathons.