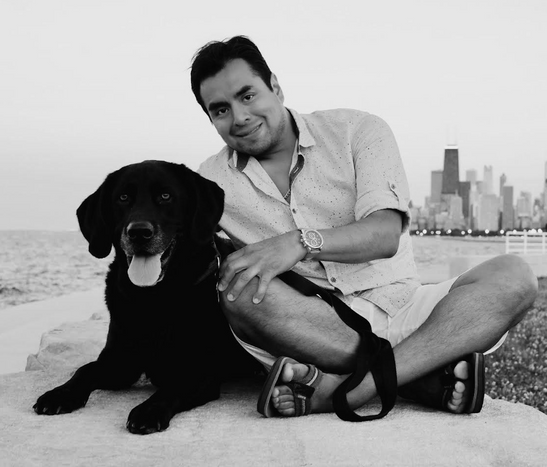 Alexis Hernandez
Executive Chef, Revival Baltimore
FOOD PATRONUS | Crudo + Old Fashioned
EARLY DAYS | Born and raised in Lima, Peru. I moved to Washington, DC as a Chef of the Peruvian Ambassador. Fun facts about my youth: used to play guitar and fell in love with my profession on my first day of cooking in the Le Cordon Bleu.
EDUCATION | Graduated from Le Cordon Bleu Peru when I was 19 years old. I am very passionate about cooking - my first day of class in Le Cordon, the chef instructor asked me why I was there and I said because "I like to eat well and I need to learn to do it". He kept thinking and smiled at me.
BACKGROUND CHECK | I spent time in Lima after graduating from the culinary school, working with different cuisines from ceviches to Mediterranean. I spent some time at Marriott, but a highlight of my career was my experience in a restaurant called Tragaluz (skylight) located in the exclusive south beach area of Lima. When you entered the restaurant you could smell the eucalyptus, rosemary, roasted potatoes, olive oil, and balsamic, and mostly importantly, the smell of the sea.
It's important to mention my mother Zerenith was always an essential part of my career. We went to the market every day and I learned from her how to pick the right vegetables and smell the good spices and herbs. Such a good memory.
While I was the chef of the embassy of Peru, I went to Epcot Disney to teach a cooking class about Peruvian cuisine at the Food and Wine Festival. I was one of the opening chefs of Le Diplomate in Washington, DC, and had the opportunity to open the Gray Hotel in Chicago and manage the Peruvian Rooftop. After this, I came back to DC to join the team at the Monaco Hotel and finally arrived to Revival Hotel in Baltimore.
In 2023 I began as the Executive Chef at Revival leading the culinary team. The menu at Topside is focused on seafood, using different techniques and fresh products to create a menu with flairs of Mediterranean and Peruvian touches.
WHY I LOVE NW | The staff
HOSPITALITY PHILOSOPHY | Keep it simple. You create consistency by staying disciplined and focused.
SUPER POWER | Dancing- I love to dance flamenco and salsa and am always willing to learn new steps.